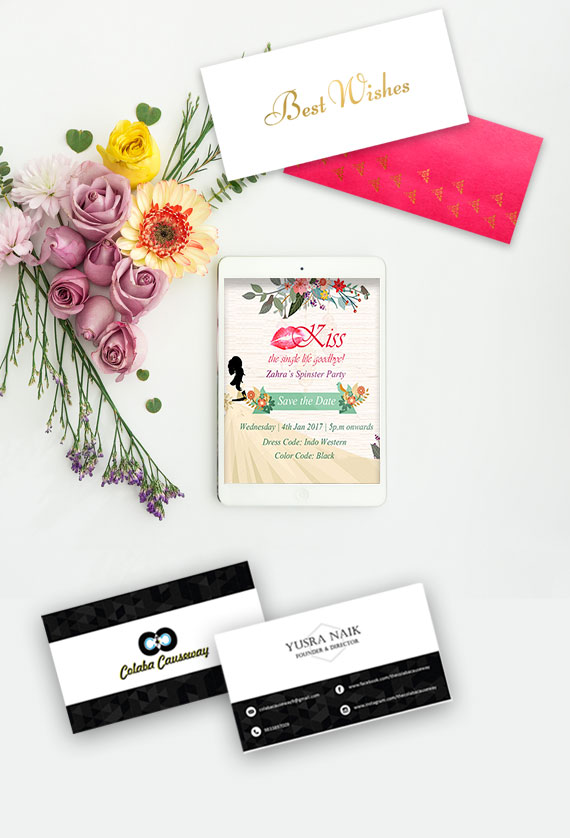 We at ArtandDesigns, not only provide Branding and Design Solutions to our clients but offer a wide range of quirky stationery. We help you promote your business and create a Brand Identity. Our wide range of ready-to-buy stationery includes money envelopes, personalized mugs, note cards and gift tags, diaries, notepads, more.
We love what we do and we do it with passion!
We are offer full design service that includes Print media and Digital media design. Whether you need a brand new logo, a full website design, rebranding or just social media posts, designing with passion, simplicity and creativity, we make you stand among the crowd. From Branding to Digital Media Design, Event Collaterals, Package Design, and Website design our team takes care of it all. Let us help you show your brand in a unique manner, you never seen before. We love to work with startups because they are as passionate as we are about their products. We thank each client and their projects; thanks to them as we have grown and built what we are today! We also offer Wedding Stationery. Our wedding Stationery kit includes wedding invitation cards, E-Invites, Animated Invites, Name Tags, Gift Tags and much more.Our designs have the essence of Indian, Western and Vintage style representing it with vibrant and pastel colours. Hey our offering does not end here!! Looking for a set of Personalized Stationery? We have wide range of personalized stationery that are designed both digitally and handmade.